The Solar System, Astronomy and Space through Kids' Books
An Annotated List of Some of Our Favorites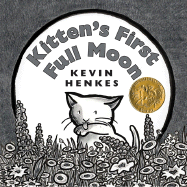 Grades PreK - 2
Kitten's First Full Moon by Kevin Henkes. Picture Book. 40 pages.
Find this book: Local Bookstore, Amazon
, B&N


The plot is simple. A kitten decides that the full moon is a saucer of milk just waiting for his use and tries every means possible to get it. The charcoal illustrations are shades of gray against a creamy white. Unlike the strokes in his mouse books, these are broad, decorating the page with curving lines. This book is also available in Spanish and Japanese. Read More.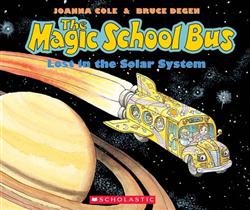 Grades 1 - 4
Magic School Bus in the Solar System by Joanna Cole. Illustrated by Bruce Degen. Picture Book. 40 pages.
Find this book: Local Bookstore, Amazon
, B&N


Ms Frizzle and her magic school bus are back for yet another zany adventure. This time Arnold has brought Janet, his know-it-all cousin, along for the ride through the solar system. Janet has done it all, is hard to ignore, and is never surprised by anything. Things get really exciting when Ms Frizzle is lost in space and Janet takes over.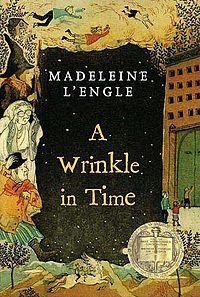 Grades 3 - 5
A Wrinkle in Time by Madeleine L'Engle. Novel. 256 pages.
Find this book: Local Bookstore, Amazon
, B&N


In this combination science fiction & fantasy, Meg, her genius brother Charles Wallace, and their friend Calvin travel through space to rescue her father who is being held on the sinister planet Camazotz. They accomplish their travel through the use of a tesseract: in effect, a wrinkle in time. This they have learned from their other-worldly neighbors: Mrs. Whatsit, Mrs. Who and Mrs. Which.


Grades 2 - 4
Wan Hu Is in the Stars by Jennifer Armstrong. Picture Book. 32 pages.
Find this book: Local Bookstore, Amazon
, B&N


The same author who wrote King Crow, Jennifer Armstrong, wrote this fairy tale. Set in China, this lovely picture book tells of a poet, Wan Hu, who wants more than anything to be and to learn among the stars in the sky. His absent minded behavior as he attempts to do so amuses and befuddles all the villagers except the gardener who somehow believes in him. Wan Hu's many attempts to reach the stars fail miserably until he straps himself to a chair and sets off many rockets. He sails off never to be seen again. I really hope he made it, so will you. Read More.

Grades PreK - 3
My Light by Molly Bang. Nonfiction Picture Book. 40 pages.
Find this book: Local Bookstore, Amazon
, B&N


Caldecott Honor winner Molly Bang has done a wonderful job here of creating a picture book all about the sun's light and how it becomes electricity and other forms of energy on earth. Vibrant paintings and detailed text describe how sunlight causes rainfall and rivers and how it forms coal and feeds plants and more. A stunning science book.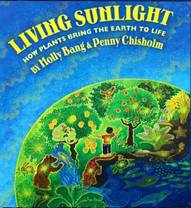 Grades K - 9
Living Sunlight: How Plants Bring The Earth To Life by Molly Bang. Nonfiction. 40 pages.
Find this book: Local Bookstore, Amazon
, B&N


Molly Bang and Penny Chisholm have done something remarkable here in making the complex process of photosynthesis understandable to young children (and their adult friends). With this audacious endeavor they manage to give us a picture of the specific nuts and bolts of the process without sacrificing any of the grand majesty of it all.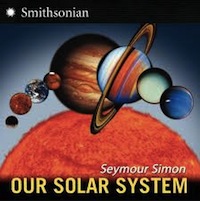 Grades 2 - 8
Our Solar System by Seymour Simon. Nonfiction Picture Book. 72 pages.
Find this book: Local Bookstore, Amazon
, B&N


Here's another beautifully executed and richly illustrated title from Seymour Simon. This overview of our solar system: the planets, moons, sun, asteroids and meteors is illustrated with photos taken by the Magellan and Voyager space probes.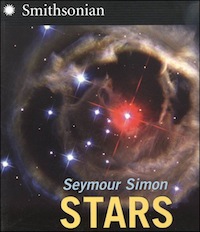 Grades 1 - 7
Stars by Seymour Simon. Nonfiction Picture Book. 31 pages.
Find this book: Local Bookstore, Amazon
, B&N


Seymour Simon provides the most up to date information about stars and their variety and uses full color startlingly beautiful photographs to illustrate his points. The book covers white dwarfs, quasars, pulsars as well as the supernovas and nebula caused by their explosions and more.
---
Advertisement:
Free Welcome To Homeschool Guide: Download Here!
---
Time4Learning is a PreK-12th grade
online homeschool curriculum
.
Eager, excited homeschoolers could be just a click away. Start with these Time4Learning freebies:
Time4Writing is a homeschool parent's best friend! Here's why...
---
---
Advertisement:
---
---
Advertisement:
---