Advertising Opportunities
on Carol Hurst's Children's Literature Site

We highly recommend advertising on our site or in our newsletter as a great way to get the word out to a large audience of passionate adults involved in introducing great children's books to kids.
Banner Ads
These can be placed at the top or bottom of the page.

Top: $3 per 1,000 views ($3 CPM)
Bottom: $2 per 1,000 views ($2 CPM)

Button Ads
These appear in the side bar

$2 per 1,000 views ($2 CPM)

Flat Rate Text Ads
We can put a promotional, text only, ad in the sidebar of a specific page.

Home Page is $400 a year
All other pages are $200 a year

Newsletter Sponsorships
Our email newsletter goes out to 10,000 subscribers several times a year.
Limited to two sponsors per issue. More Information.

$300

Some of Our Past Advertisers: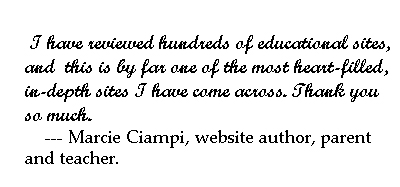 Traffic and Demographics:
We are currently (as of 5/22/2014) averaging over 3,000 visitors a day and over 90,000 unique visitors per month. We are also averaging 200,000 page views per month. Our users primary role in children's literature: 66% Teachers, 22% Librarians, 12% College Students (graduate and undergraduate), 9% Parents and 3% Other. Some survey respondents gave more than one primary role. More Demographic Information.
Minimum Order:
There is a $200 minimum to begin advertising with us.
Special Deals:
Ad buys of 6 months or more have a 15% discount. Non-profit organizations get a 10% discount. We can also create custom ad packages using a variety of ad types at a discount over their individual prices.
Praise for Carol Hurst's Children's Literature Site.
Awards and Recommendations for Carol Hurst's Children's Literature Site.
For more information email Rebecca Otis at rebecca@carolhurst.com
Or, write or call Rebecca Otis at:
(413) 584-3153
52 Brookwood Dr.
Florence, MA 01062




Search Our Site
---
Subscribe to our Free Email Newsletter.
Sign Up!

---
Advertisements:
---
In Times Past
an eBook
by Carol Hurst and Rebecca Otis
Integrating US History with Literature in Grades 3-8.
Enliven your US History curriculum!
Teach US History using great kids books.
---
---
By Carol Otis Hurst!!

Rocks in His Head.

Pick up your copy of Carol's Award Winning Picture Book!
---
You can help fund this site at no cost to you!
If you shop at Amazon.com bookstore use
This Page
each time you enter Amazon.com.
More information
.