Oceans


by Simon, Seymour. (Morrow, 1990 ISBN 0-688-09453-8) Nonfiction. Grades 2+.
This book was reviewed by Carol Otis Hurst in Teaching K-8 Magazine.


Review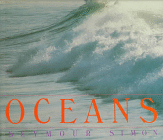 The same man who drew us out into space with those wonderful full color photographs of planets, stars and moons, accompanied by his clear, concise prose, has been turning his attention on more earthly wonders of late. He's given us volcanoes, glaciers and storms and now he explains the ocean in terms that second graders and I can understand and the photographs are as wonderful as ever. A computer photograph of the world showing the ocean floor is fascinating. The end papers show the world's ocean currents and the inside explanation of those currents and their causes is very understandable.

Related Books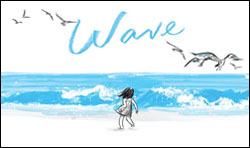 Wave by Suzy Lee. (2008, Chronicle. ISBN 9780811859240. Order Info.) Picture Book. 34 pages. Gr PreK-1.
A young girl plays at the water's edge. With each wave she steps away or growls at it or signals it to stop or splashes in it until, while sticking her tongue out at one, the wave rises up and crashes down upon her leaving her drenched but surrounded by the seashells the wave has washed up. A quiet wordless gem of a book. Read More.

Related Areas of Carol Hurst's Children's Literature Site
---
Advertisement:
Free Welcome To Homeschool Guide: Download Here!
---
Time4Learning is a PreK-12th grade
online homeschool curriculum
.
Eager, excited homeschoolers could be just a click away. Start with these Time4Learning freebies:
Time4Writing is a homeschool parent's best friend! Here's why...
---
---
Advertisement:
---
---
Advertisement:
---