Newsletter, Volume 13, Number 3

Welcome to our newsletter. If you'd like to have each issue delivered to your email address you can sign-up for a subscription.
Nonfiction
Iíve gotten lost in some wonderful nonfiction lately. Here are a few of my favorites.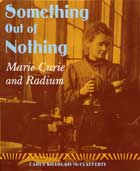 McClafferty, Carla Killough. Something Out of Nothing: Marie Curie and Radium. (2006, Farrar Straus Girous. ISBN 978-0-374-38036-6) Nonfiction. 134 pg. Gr 5-10. Rating: 5 out of 5 stars.
Interspersed with photos this engrossing narrative goes into great detail about Marie Curieís life and work. Thereís lots of material here for topics such as famous women, science, ethics, economics and radiation. Includes source notes, bibliography and recommended web sites.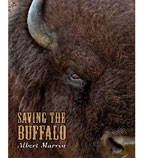 Marrin, Albert. Saving the Buffalo (2006, Scholastic. ISBN 0-439-71854-6) Nonfiction. 127 pg. Gr 5-7. Rating: 5 out of 5 stars.
While focusing on the buffalo Marrin does a great job of describing the entire prairie ecosystem and the changes it has endured. Photos and artwork from the past and present illustrate his fascinating story of plants, animals, America Indians and European settlers.
Montgomery, Sy. Quest for the Tree Kangaroo: An Expedition to the Cloud Forest of New Guinea. (2006, Houghton Mifflin. ISBN 978-0618-49641-9.) Nonfiction. Photo Essay. 80 pg. Gr 3-9. Rating: 5 out of 5 stars.
When the rare Matachieís tree kangaroo is perched high in a tree it looks a little like a monkey and a little like a bear but it is actually one of the ten kinds of tree kangaroo. This engrossing book follows scientist Lisa Dabekís adventures tracking them down and, for the first time ever, attaching a radio collar to find out about the mysterious creaturesí habits. Remarkable photographs and engaging writing. This is another brilliant book by the Montgomery/Bishop team. Other titles include The Tarantula Scientist and The Snake Scientist.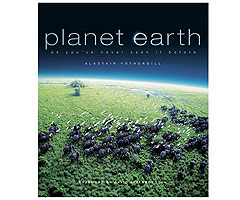 Fothergill, Alastair. Planet Earth: As Youíve Never Seen It Before. (2006, Univ of California Press. ISBN 9780520250543.) Nonfiction. Photo-Essay. 309 pg. Gr 1-12. Rating: 5 out of 5 stars.

This is the companion volume to the Discovery Channelís "Planet Earth" television series which I also highly recommend for classroom use. This book is a gorgeous collection of photos of geological features, animals and plants. Most of the photos are striking in one way or another causing readers to linger over them and to read the text or captions.
The book is organized by biome covering polar regions, forests, plains, deserts, mountains, caves, fresh water, rainforests, shallow seas and deep oceans.
Web Citings
Here are some things Iíve come across online lately:
The latest research showing how school libraries improve student achievement:
http://stephenslighthouse.sirsidynix.com/archives/2008/03/school_librarie_2.html
School Library Journalís article on Short Stories for teens at: http://www.schoollibraryjournal.com/article/CA6547204.html
Book Linksí article on Linking Poetry with Picture Books on the topic of Black History. Suggests specific picture books and then a related poem to read immediately after reading the book.
http://www.ala.org/ala/booklinksbucket/linkingpoetry.cfm

Thatís it for now.
For those of you just closing up your school year: Get some good deep rest and then join me at the website or in the next newsletter for inspiration in choosing books for those long summer days of rejuvenation.
Happy reading!
--- Rebecca
---
Advertisement:
---
---
Advertisement:
---
---
Advertisement:
---