The Christmas House


by Turner, Ann. (HarperCollins, 1994 ISBN 0060234296. Order Online) Picture Book. 32 pages. Grades 1+.
This book was reviewed by Carol Otis Hurst in Teaching K-8 Magazine.


Review
We start with Christmas from the point of view of the one hundred year old house who remembers all the people and all the other Christmases. From there each page gives us a different celebrant's point of view, even that of the dog and the cat. We end with another look from the house. It's quite touching and warm and a nice way to look at time and Christmas.

Related Books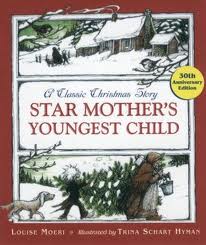 Star Mother's Youngest Child by Louise Moeri. Illustrated by Hyman, Trina Schart. (2005, Sandpiper. ISBN 9780618615094. Order Info.) Picture Book. 48 pages. Gr 2-6.
A lonely old woman shouts her loneliness at the Christmas sky on Christmas Eve. In the sky a young star child asks his mother for a chance to celebrate Christmas on earth. When the child shows up at her door, the old woman reacts with selfishness and anger until the child's warmth changes everything.

Related Areas of Carol Hurst's Children's Literature Site
---
Advertisement:
---
---
Advertisement:
---
---
Advertisement:
---