Good Times on Grandfather Mountain


by Martin, Jacqueline Briggs. Illustrated by Susan Gaber. (Orchard Books, 1992 ISBN 0531059774. Hardcover, Paperback.) Picture Book. 32 pages. Grades K+.
This book was reviewed by Carol Otis Hurst in Teaching K-8 Magazine.



Review
Old Washburn is a happy farmer on Grandfather Mountain. He's got a cow, a pig, some chickens, a cabin, and a whittling knife. One by one he loses everything except his whittling kinfe, but with his incurable optimism, he keeps on whittling and being happy. Eventually he regains everything he had and has a wonderful time doing it.

Related Books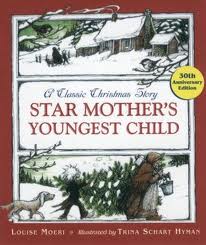 Star Mother's Youngest Child by Louise Moeri. Illustrated by Hyman, Trina Schart. (2005, Sandpiper. ISBN 9780618615094. Order Info.) Picture Book. 48 pages. Gr 2-6.
A lonely old woman shouts her loneliness at the Christmas sky on Christmas Eve. In the sky a young star child asks his mother for a chance to celebrate Christmas on earth. When the child shows up at her door, the old woman reacts with selfishness and anger until the child's warmth changes everything.

Related Areas of Carol Hurst's Children's Literature Site
---
Advertisement:
---
---
Advertisement:
---
---
Advertisement:
---