Carol Hurst's Children's Literature Site Newsletter
Volume 22. Issue 1.

Homeschool Burnout and LGBT Books
Advice for Avoiding Burnout and Books Featuring Lesbian, Gay, Bisexual, Transgender and Questioning characters and issues for Preschool through Ninth Grade
This issue begins our 22nd year of putting out this newsletter. How time flies. At the moment it's unseasonably warm here in Massachusetts, and it feels like Spring. A time filled with hope. It was in the Spring of 1996 that we sent out our first issue, soon after our website went live, and we were filled with the hope that we would reach an audience and, perhaps, be able to be useful. The response has been very gratifying. Thank you!
In this issue we have two articles. The first article, on Homeschool Burnout, is provided by Time4Learning. They have been major advertisers with us for many years and have, therefore, played a large role in keeping our website up and all our content free for everyone. Please take a moment to check out their article (below) and their homeschool curriculum.
Our second article is an annotated list of some of our favorite books which feature LGBT characters or which explore LGBT issues. One out of every 22 adults identify as LGBT so it's clear that many of our students are dealing with these issues through their own developing sense of identity or in the lives of their families and friends.

Please visit our advertisers who make this newsletter possible:


| | |
| --- | --- |
| | Retrain your brain so you can sleep. Stop worrying about sleep, develop your sleep tool kit, beat insomnia. |

So How do You Prevent Homeschool Burnout?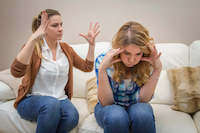 Whether you know it or not, and whether you believe it or not, you are a Supermom/Superdad! The fact that you're homeschooling alone is enough reason for you to wear a cape. But remember, even superheroes have bad days. And just like them, you have a tough job to do, and as is common with any job, it's easy to get bored from time to time and suffer from burnout, or in your case homeschool burnout.
Sometimes you just need to hit the homeschool 'reset' button to make everything run smoothly again and remember just how much you truly enjoy what you're doing. Here are a few tips to refresh your routine and prevent homeschool burnout in the process.
Let them teach you: Turn the tables and let your kids teach you what they know. Not only will they like being in charge, but they'll also love showing you everything they know. If it makes it easier, have them pick a topic they are passionate about to discuss, or have them show you how to do something they just learned. Perhaps playing a tune on the piano, how to draw a horse, or how to solve a difficult math problem. Not only will you get to see what they are passionate about, but they'll also get to practice their public speaking skills by playing teacher.
Change things up: Give the kids something they are not expecting. If you normally work on math and language arts first thing in the morning, then head out to the park for some physical activity in the afternoon, throw them for a loop and take them to the park first. Any change of plans, especially when it's something as fun as the park, will get them excited and smiles are sure to follow.
Switch up your classroom: Do you typically do schoolwork in the den or a special room in your home? As a homeschooler, the world is your classroom. Why not create a traveling classroom? Head to the library one day, a picnic table at a park the next, or even set up a tent in your backyard for another remote learning day. Both you and the kids will appreciate the change in scenery, they'll discover that learning can happen anywhere, and 'home'schooling will take on a whole new meaning for all of you.
If you try these tips and the children are still not feeling it, then it's time to delve into your homeschool curriculum and teaching methods.
Read the rest of this article.

Great LGBT Books for Kids and Teens
Our Favorite Picture Books, Novels, Graphic Novels, and Nonfiction for Preschool through Ninth Grade which Feature LGBT Characters or Issues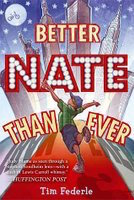 According to The Suicide Prevention Resource Center, between 30% and 40% of Lesbian, Gay, Bisexual or Transgender youth have attempted suicide.
According to the CDC, the rate of suicide attempts by LGB youth is 4 times greater than for straight youth. According to a 2016 Gallup, poll, 4.1% of US adults identify as LGBT. Many more LGBT adults are likely to not answer yes to the poll even if they are LGBT. The percent who answer the poll affirmatively keeps going up over the years as the stigma lessons. That means that at least 1 out of every 22 young people will one day identify as LGBT, and many more will question their sexual orientation or identity. Some estimates are that 10% of the population are LGBT.
These facts alone are reason to have some of these books available for the young people in your life. If this is the first time a student has read about someone like themselves in a book, it may save their life.
Empathy for characters who are transgender or who have different sexual orientations can go a long way toward decreasing the bullying that haunts so many children and teens. If you are able to use some of these books in your school, great discussions about respect, homophobia, human rights, diversity and the importance of recognizing our inner truth are all a natural fit for this topic. It is impossible to overstate the significance of these books.
(Continued Below)
---
Advertisement:
---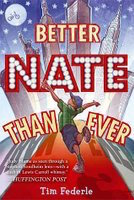 Grades 4 - 8
Better Nate Than Ever by Tim Federle. Novel. 288 pages.
Find this book: Amazon


In this very funny book, 13-year-old Nate loves Broadway musicals and is certain he could be a star in one, even though he's never even been to a Broadway musical. With the support of his best friend, he hatches a scheme to go to New York City to audition for one. This quirky boy, who is always singing and never seems to fit in, is often teased and bullied for being gay, although he doesn't know if he is or not. What he does know is that he doesn't feel at home in his community, but when he goes to New York he finds that sense of belonging in the musical theater community. The issue of Nate's sexuality is a subtle undercurrent and is never really mentioned directly. In New York, for instance, he notices, with surprise, that men can dance with other men "who probably liked Phantom of the Opera." Read More.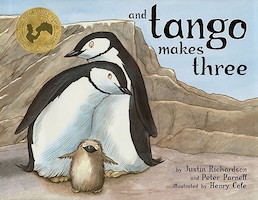 Grades PreK - 3
And Tango Makes Three by Justin Richardson. Illustrated by Henry Cole. Picture Book. 40 pages.
Find this book: Amazon


In this true story, Roy and Silo are inseparable male penguins in New York City's Central Park Zoo. When they build a nest and try to hatch a rock, an attentive zookeeper brings them an abandoned egg, and they hatch and raise Tango. You can't argue with facts, and these kinds of partnerships are a fact in the animal world. This is a wonderful and easy introduction to inclusiveness in depicting family diversity. Also available in Spanish.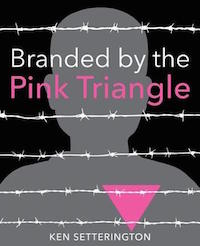 Grades 6 - 12
Branded by the Pink Triangle by Ken Setterington. Nonfiction. 196 pages.
Find this book: Amazon


The Holocaust is most strongly associated with the murder of 5 to 6 million Jews who were forced to wear yellow stars. However, the Nazis also executed the Roma (Gypsies), people with "Asiatic features", the disabled, political prisoners, Jehovah's Witnesses and gay men, who were required to wear pink triangles. This book gives us background on the conditions for gay men, particularly in Germany before the war, and then documents, with meticulous research, what happened during the war to this segment of the population. We get a view of the still harsh conditions after the war and then a final, uplifting chapter called "It Gets Better." This well-written exploration of an ignored aspect of history is a great addition to World War II studies.
(Continued Below)
---
Advertisement:
---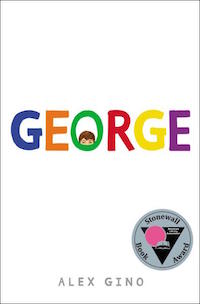 Grades 3 - 7
George by Alex Gino. Novel. 208 pages.
Find this book: Amazon


George is transgender. She knows that she is a girl, but she has a boy's body, and everyone treats her as a boy since she hasn't told anyone her secret. However, things are becoming unbearable. Her fourth-grade class is putting on a play version of Charlotte's Web, and she desperately wants to play Charlotte.This gentle book is a wonderful vehicle for insight into what it must be like to be transgender. The author's use of all female pronouns for George, even while everyone is treating her as a boy, creates instant empathy in the reader. The pronoun's simple truth makes it easier for us to understand her inner experience and the tension she feels between that and how she is perceived. Read More.
Read the rest of this article.

Related Areas of Carol Hurst's Children's Literature Site

That's it for this issue.
Happy reading!
You can read back issues of this newsletter in our archives at:
http://www.carolhurst.com/newsletters/newsletters.html

Please visit our advertisers who make this newsletter possible:


| | |
| --- | --- |
| | Retrain your brain so you can sleep. Stop worrying about sleep, develop your sleep tool kit, beat insomnia. |
---
Advertisement:
---