Great LGBT Books for Kids and Teens
Our Favorite Picture Books, Novels, Graphic Novels, and Nonfiction for Preschool through Ninth Grade which Feature LGBT Characters or Issues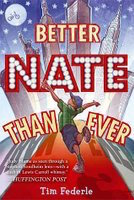 According to The Suicide Prevention Resource Center, between 30% and 40% of Lesbian, Gay, Bisexual or Transgender youth have attempted suicide.
According to the CDC, the rate of suicide attempts by LGB youth is 4 times greater than for straight youth. According to a 2016 Gallup poll, 4.1% of US adults identify as LGBT. Many more LGBT adults are likely to not answer yes to the poll even if they are LGBT. The percent who answer the poll affirmatively keeps going up over the years as the stigma lessons. That means that at least 1 out of every 22 young people will one day identify as LGBT, and many more will question their sexual orientation or identity. Some estimates are that 10% of the population are LGBT.
These facts alone are reason to have some of these books available for the young people in your life. If this is the first time a student has read about someone like themselves in a book, it may save their life.
Empathy for characters who are transgender or who have different sexual orientations can go a long way toward decreasing the bullying that haunts so many children and teens. If you are able to use some of these books in your school, great discussions about respect, homophobia, human rights, diversity and the importance of recognizing our inner truth are all a natural fit for this topic. It is impossible to overstate the significance of these books.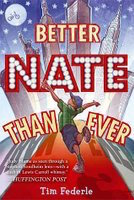 Grades 4 - 8
Better Nate Than Ever by Tim Federle. Novel. 288 pages.
Find this book: Amazon


In this very funny book, 13-year-old Nate loves Broadway musicals and is certain he could be a star in one, even though he's never even been to a Broadway musical. With the support of his best friend, he hatches a scheme to go to New York City to audition for one. This quirky boy, who is always singing and never seems to fit in, is often teased and bullied for being gay, although he doesn't know if he is or not. What he does know is that he doesn't feel at home in his community, but when he goes to New York he finds that sense of belonging in the musical theater community. The issue of Nate's sexuality is a subtle undercurrent and is never really mentioned directly. In New York, for instance, he notices, with surprise, that men can dance with other men "who probably liked Phantom of the Opera." Read More.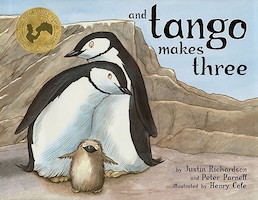 Grades PreK - 3
And Tango Makes Three by Justin Richardson. Illustrated by Henry Cole. Picture Book. 40 pages.
Find this book: Amazon


In this true story, Roy and Silo are inseparable male penguins in New York City's Central Park Zoo. When they build a nest and try to hatch a rock, an attentive zookeeper brings them an abandoned egg, and they hatch and raise Tango. You can't argue with facts, and these kinds of partnerships are a fact in the animal world. This is a wonderful and easy introduction to inclusiveness in depicting family diversity. Also available in Spanish.
(Continued Below)
---
Advertisement:
---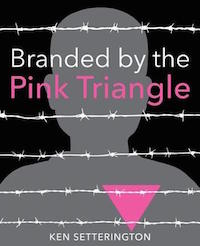 Grades 6 - 12
Branded by the Pink Triangle by Ken Setterington. Nonfiction. 196 pages.
Find this book: Amazon


The Holocaust is most strongly associated with the murder of 5 to 6 million Jews who were forced to wear yellow stars. However, the Nazis also executed the Roma (Gypsies), people with "Asiatic features", the disabled, political prisoners, Jehovah's Witnesses and gay men, who were required to wear pink triangles. This book gives us background on the conditions for gay men, particularly in Germany before the war, and then documents, with meticulous research, what happened during the war to this segment of the population. We get a view of the still harsh conditions after the war and then a final, uplifting chapter called "It Gets Better." This well-written exploration of an ignored aspect of history is a great addition to World War II studies.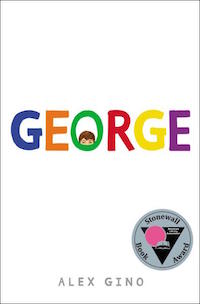 Grades 3 - 7
George by Alex Gino. Novel. 208 pages.
Find this book: Amazon


George is transgender. She knows that she is a girl, but she has a boy's body, and everyone treats her as a boy since she hasn't told anyone her secret. However, things are becoming unbearable. Her fourth-grade class is putting on a play version of Charlotte's Web, and she desperately wants to play Charlotte.This gentle book is a wonderful vehicle for insight into what it must be like to be transgender. The author's use of all female pronouns for George, even while everyone is treating her as a boy, creates instant empathy in the reader. The pronoun's simple truth makes it easier for us to understand her inner experience and the tension she feels between that and how she is perceived. Read More.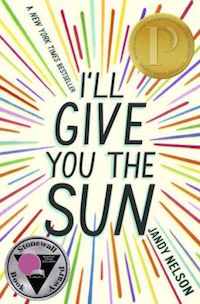 Grades 9 - 12
I'll Give You the Sun by Jandy Nelson. Novel. 384 pages.
Find this book: Amazon


Noah and his sister, Jude, are thirteen-year-old twins in this Printz Award winner. They share an artistic ability and have been very close until recently. There are two narration streams that alternate, beginning with the gay Noah who narrates in the present. When Jude starts narrating, it's three years later and much has changed, including the death of their mother. As the two stories weave together in this emotionally compelling novel, we slowly piece together what has happened in the intervening years and where that leaves their individual lives, their art, and their relationship. Noah's chapters are a striking description of how some artists visually interpret the world around them. Read More.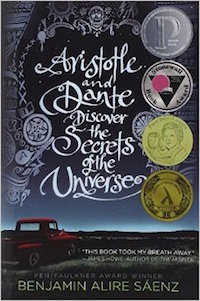 Grades 8 - 12
Aristotle and Dante Discover the Secrets of the Universe by Benjamin Alire Saenz. novel. 368 pages.
Find this book: Amazon


It's 1987, and Ari and Dante are 15-year-old Mexican Americans living in El Paso, Texas. Dante is gay and disarmingly open and vulnerable. The story is told from the perspective of Ari who is angry, guarded and completely at a loss as to why he feels so miserable. The story unfolds gradually as their friendship grows. It is not until the end that we discover, along with Ari, that the source of his angst is his suppressed sexual identity and his refusal to recognize his true feelings for Dante. The introspective journey is supported by their very understanding parents.
(Continued Below)
---
Advertisement:
---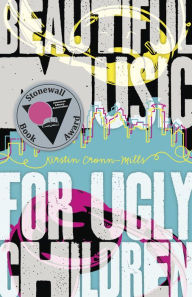 Grades 8 - 12
Beautiful Music for Ugly Children by Kirstin Cronn-Mills. Novel. 288 pages.
Find this book: Amazon


Liz/Gabe is transgender and just beginning to transition to a boy. For now, he continues to be Liz at school, and he keeps his gender identity a secret from everyone except his parents and best friend. When his secret is discovered and the whole school knows, Gabe is faced with hatred and physical threats. Meanwhile, under the name of Gabe, he DJs a radio show on a community radio station which is gaining popularity. Can he continue his show, or will his audience turn on him if they find out he's transgender?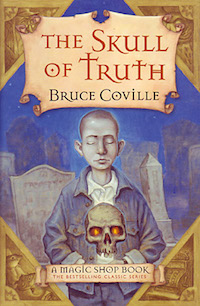 Grades 4 - 7
The Skull of Truth by Bruce Coville. Illustrated by Gary A. Lippincott. Novel. 176 pages.
Find this book: Amazon


This is the third book in the Magic Shop series. True to Coville's other books, this one is a crazy adventure. Twelve-year-old Charlie steals a skull which turns out to be "poor Yorick" from Shakespeare's Hamlet. The skull must always tell the truth and forces others to tell the truth as well. The results provide a lot of humor and some insight into the nature of honesty. One of the subplots concerns Charlie's uncle coming out as gay.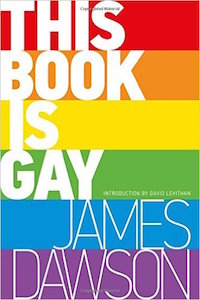 Grades 7 - 12
This Book Is Gay by James Dawson. Illustrated by Spike Gerrell. Nonfiction. 272 pages.
Find this book: Amazon


In the US, 4.6 percent of adults identify as LGBT. That's one out of every 22 people. And yet sex education courses in schools rarely address LGBT experiences. Here's a book to change all that. In a conversational style laced with humor, Dawson gives us an inclusive sex-ed book which addresses issues for lesbian, gay, bisexual, transgender, straight, and especially questioning youth as they navigate the challenges of understanding sexuality and gender. The text and graphics cover lots of facts, as well as Dawson's experience, and also feature quotes from LGBT people from around the world.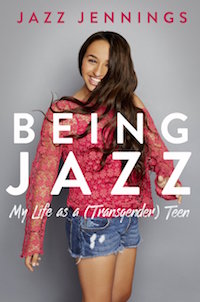 Grades 6 - 10
Being Jazz: My Life as a (Transgender) Teen by Jazz Jennings. Nonfiction. 272 pages.
Find this book: Amazon


Jazz Jennings is probably the most famous transgender teenager. At the age of 5, with the support of her parents, she began the transition to a girl. Here, at the age of 15, she looks back on her experiences and candidly shares them. We get insight into how members of her family handled it, obstacles she faced, and lots of details of her successes.
(Continued Below)
---
Advertisement:
---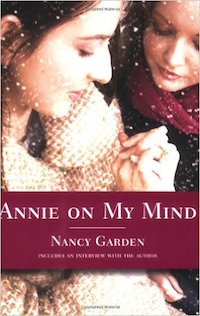 Grades 7 - 12
Annie on My Mind by Nancy Garden. Novel. 234 pages.
Find this book: Amazon


This beloved classic is the tender love story of 17-year-olds Liza and Annie who first meet at the Metropolitan Museum of Art where Liza hears Annie singing in the deserted Colonial exhibit. Liza wants to be an architect, and Annie spends long hours practicing her singing for a performance group at school. When faced with the inevitable adversity, their relationship is, at first, shattered, but finally reestablished and strengthened. A blazing ray of hope in its time, this is still an emotionally resonant and uplifting book.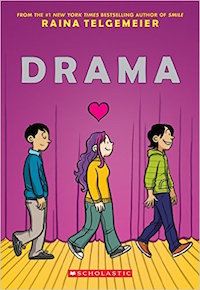 Grades 5 - 9
Drama by Raina Telgemeier. Novel. 240 pages.
Find this book: Amazon


In this graphic novel from a well-loved author, middle-schooler Callie is involved in the school musical, and the need for teamwork appears throughout. Callie throws herself into set design, but the real drama is her experience of getting a crush, more than once, and the complexity of the lives around her. Her growing awareness of the developing sexual orientation of the other students is a spot-on depiction of the confusion and ambiguity of middle-school romance. One of the characters is openly gay, and another character is unsure if he is gay or bisexual. It's all portrayed in an age-appropriate manner.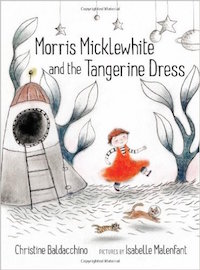 Grades PreK - 2
Morris Micklewhite and the Tangerine Dress by Christine Baldacchino. Illustrated by Isabelle Malenfant. Picture Book. 32 pages.
Find this book: Amazon


Morris loves his mom's vibrant red hair, and he loves the brilliant tangerine dress in his class's dress-up box. When the kids tease him, he ignores them because he just loves wearing the dress. Finally, however, the teasing gets to him, and he stays home from school with a stomachache. With the support of his mom, he finds the courage to return to school and be himself. This is not necessarily a book about being transgender or a transvestite, but it is about gender roles and being true to oneself.

Grades PreK - 5
King and King by Linda de Haan. Picture Book. 32 pages.
Find this book: Amazon


The prince must marry. The queen arranges a procession of princesses for him to choose from, but none of them capture his heart. Everything changes, however, when one of the princesses is accompanied by her brother, Prince Lee. It's love at first sight, and the princes are soon wed, with the queen herself shedding a happy tear or two. The illustrations are delightful, with bright, playful colors worthy of the celebratory tone of the story.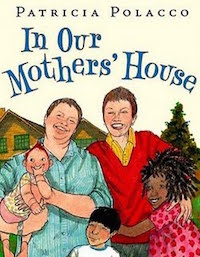 Grades PreK - 4
In Our Mothers' House by Patricia Polacco. Picture Book. 48 pages.
Find this book: Amazon


An adopted Africa-American daughter tells the story of growing up with two moms, an Asian-American brother, and a white sister. Surrounded by support, the family is filled with love and kindness. There's one neighbor who won't let her children play with the family, but otherwise this is a book of everyday happiness and caring.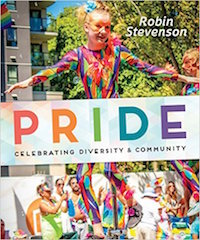 Grades 4 - 10
Pride: Celebrating Diversity and Community by Robin Stevenson. Nonfiction. 120 pages.
Find this book: Amazon


Public opinion about LGBT issues has come a long way, although there is a still a long way to go. In this book, Canadian author Stevenson starts with a look back at history, and then shares a thorough exploration of the current Pride movement and the issues faced. What could be a heavy topic is treated with an infectious enthusiasm. Includes lots of photos and sidebars.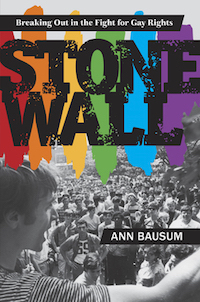 Grades 7 - 12
Stonewall: Breaking Out in the Fight for Gay Rights by Ann Bausum. Nonfiction. 128 pages.
Find this book: Amazon


The Stonewall Riot was triggered when police raided a gay bar called The Stonewall Inn in New York City in 1969. It is often considered the start of the gay rights movement. This nonfiction title covers the riot as well as the conditions that led up to it for LGBT people in the US. This short book also brings the reader up-to-date on the varying degree of progress since then. Among other things, this book provides a good starting point for discussions about the historical role of violence in social change movements.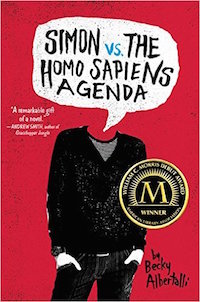 Grades 7 - 11
Simon vs. the Homo Sapiens Agenda by Becky Albertalli. Novel. 320 pages.
Find this book: Amazon


Simon is gay, but he hasn't come out yet. He expects that his family and friends will be supportive, but he doesn't know how his life will change once he tells everyone. He's aware that it will be a big change, and much of the book revolves around his emotional process. Meanwhile, he's been exchanging emails with someone from his high school who is keeping their identity a secret, and Simon is intrigued. When a classmate discovers the flirtatious emails and blackmails Simon, the pressure to come out escalates.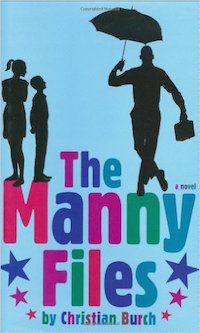 Grades 4 - 9
The Manny Files by Christian Burch. Novel. 304 pages.
Find this book: Amazon


Keats and Lulu's new nanny is a gay man. He's wonderfully playful, dressing up in costumes and making fun lunches. Lulu is sure that his strangeness is causing them some kind of long-term harm, which will certainly require therapy when they're adults. Keats, however, thinks their new nanny is wonderful, as does the rest of the family. The deepening relationship between the nanny and Uncle Max is touching and written with subtlety.
Read the rest of this article.

Related Areas of Carol Hurst's Children's Literature Site