Advertising Opportunities
on Carol Hurst's Children's Literature Site

We highly recommend advertising on our site or in our newsletter as a great way to get the word out to a large audience of passionate adults involved in introducing great children's books to kids.
There is a minimum order of $2,000 to advertise on our site.

Banner Ads
These can be placed at the top or bottom of the page.

Top: $3 per 1,000 views ($3 CPM)
Bottom: $2 per 1,000 views ($2 CPM)

Button Ads
These appear in the side bar

$2 per 1,000 views ($2 CPM)

Flat Rate Text Ads
We can put a promotional, text only, ad in the sidebar of a specific page.

Home Page is $400 a year
All other pages are $200 a year

Newsletter Sponsorships
Our email newsletter goes out to 10,000 subscribers several times a year.
Limited to two sponsors per issue. More Information.

$300

Some of Our Past Advertisers: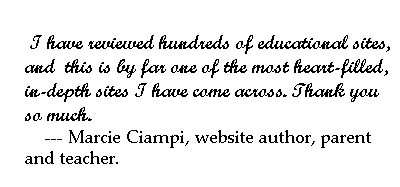 Traffic and Demographics:
We are currently (as of 10/06/2016) averaging over 3,000 visitors a day and over 90,000 unique visitors per month. We are also averaging 200,000 page views per month. Our users primary role in children's literature: 66% Teachers, 22% Librarians, 12% College Students (graduate and undergraduate), 9% Parents and 3% Other. Some survey respondents gave more than one primary role. More Demographic Information.
Special Deals:
Ad buys of 6 months or more have a 15% discount. Non-profit organizations get a 10% discount. We can also create custom ad packages using a variety of ad types at a discount over their individual prices.
Praise for Carol Hurst's Children's Literature Site.
Awards and Recommendations for Carol Hurst's Children's Literature Site.
For more information contact Rebecca Otis through our Contact Form.
---
Advertisement:
---
---
Advertisement:
---
---
Advertisement:
---